Endless Solutions for New Build Construction
There is no better option than installing Rinnai tankless technology in your residential construction. Our commitment to quality has made Rinnai the #1 selling tankless water heating brand in North America. Your new home buyers deserve nothing less.
Why should you build your homes with Rinnai tankless water heaters?
Uses up to 40% less energy than a traditional tank water heater
Only the size of small suitcase, our wall-mounted models can be installed on indoor or outdoor walls and in compact spaces. 
Average life expectancy of twice as long as compared to a standard tank water heater
View our catalog - Water Heating Solutions for Builders
Residential New Construction Case Study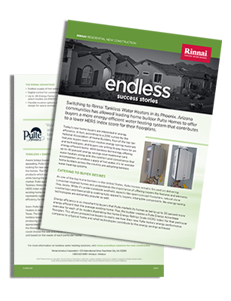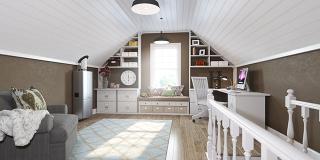 More Space For Your Family
Roughly the size of a carry on suitcase, Rinnai Tankless Water Heaters can be installed in compact spaces including attics and basements, as well as outdoor locations.