Many Hotels have realized the benefits of using Rinnai's Tankless Water Heating Technology. Read our case studies to learn how switching from a boiler or traditional tank storage system to Rinnai has created a supply of endless hot water allowing our customers to greatly reduce their capital, operation and life cycle costs while simultaneously providing redundancy and saving space.
Introducing The Worry-Free Hot Water Program
Turnkey Installation and Maintenance with No Cash Down, Fixed monthly payments and 100% System Sizing Guarantee.
Never pay for another repair bill again! Contact us today to receive your free consultation by filling out our quote form, calling us at (844) 348-4714 or send an email to nca@rinnai.us.
Crowne Plaza Case Study:
The Crowne Plaza switched out a 2,000 electric boiler for the Rinnai Tankless Rack System™ resulting in 15% energy savings. Read More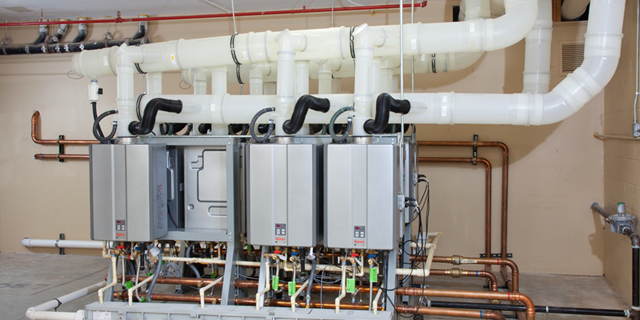 ---
Hilton Garden Inn Case Study:
Replacing high-efficiency yet outdated traditional tank water heaters with the Rinnai Demand Duo™ Commercial Hybrid System helped the Hilton Garden Inn meet the needs of hotel guests while reducing operating costs. Read More