Freestanding Rack and Inline Freestanding Rack
Now you can harness all the benefits of tankless water heating technology, preassembled and ready to replace the boiler in your commercial water heating system.
Built with superior quality and reliability, Rinnai's Tankless Rack System™ offers the perfect BTU upgrade of an old-style domestic water boiler that is reheating storage tanks. On retrofit applications, often times you can keep your existing tank and pump and simply replace with the lower cost and better performing TRS.
Pre-assembled with one connection point for gas, water, electrical and the condensate drain, the Rinnai Tankless Rack System (TRS) offers simple installation while reducing labor time and cost.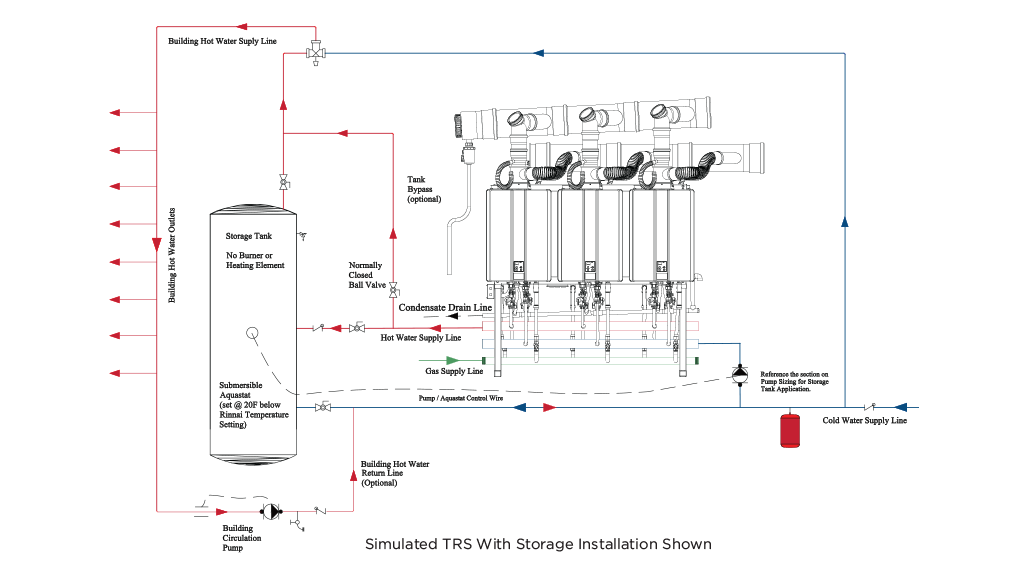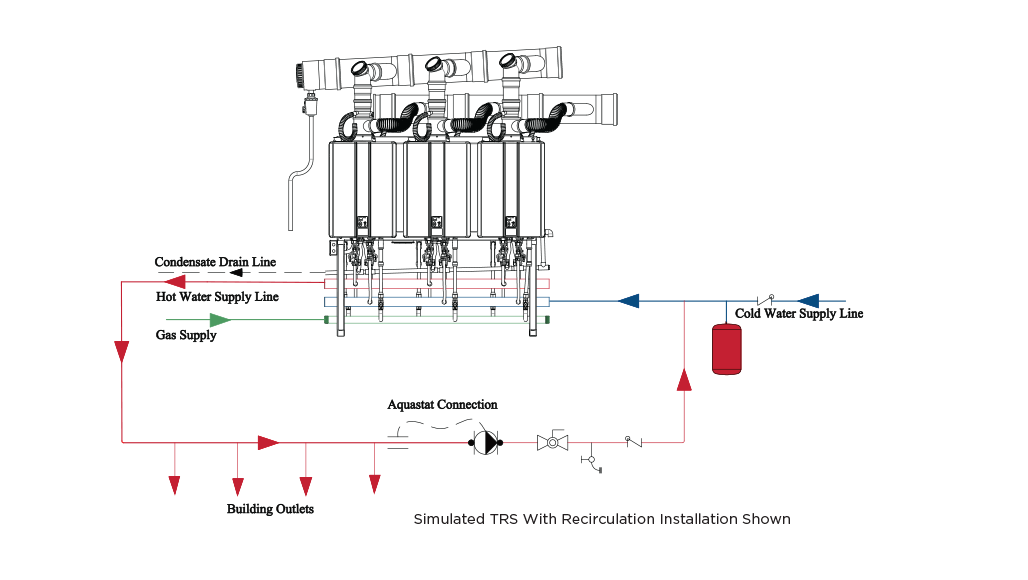 Free-standing Rack Design Solution
Great for hospitality, multifamily, industrial, schools, dorms and food processing
Direct replacement for domestic boilers
Wall-Mount Rack Design Solution
Great for food service, hospitality kitchens, laundries, zoned systems
Replaces medium to large, standard and high efficiency tanks, small boilers plus storage
Corner Rack Design Solution
Great for food service, hospitality kitchens, laundries, zoned systems
Replaces standard-efficiency tank water heater application when a wall unit is not applicable due to space constraints
Customized Rack Design Solutions
Rinnai's Application Engineering Center of Excellence provides customized solutions to meet any business's water heating demands