Venting & Accessories
Rinnai's venting systems are the most flexible in the industry, fully CSA-certified, and use polypropylene PP — a more robust venting material for the job and able to withstand temperatures up to 230ºF. Our additional accessories ensure every business can customize their system for their needs.
Common Venting
Room Air
Multiple unit installations use the air in the room for intake air, requiring only one vent penetration for the exhaust, saving time during installation. Room air can be used only in applications that utilize the approved Rinnai common vent method.
Direct Vent
Direct venting can be done in different plane configurations with a vertical exhaust vent and side wall intake for the U.S. and Canada. Both the direct vent and room air solutions use Rinnai's existing 3", 4" or 6" venting material and are approved for markets that require ULC S636 for venting.
---
Single-Unit Vent
The dual venting configurations on the top of the unit allow for maximum flexibility for installers and dealers — one concentric vent or two PVC/CPVC pipes can be used for venting.
HE+ Series tankless water heaters must use concentric venting with a metal exhaust pipe. Refer to the Installation and Operation Manual supplied with the HE+ Tankless Water Heater for venting options.
Vent Options for CU Series
Compatible Tankless Models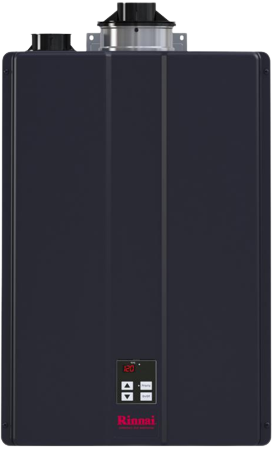 CU199
The highest standards of efficiency producing an endless supply of hot water.
View Models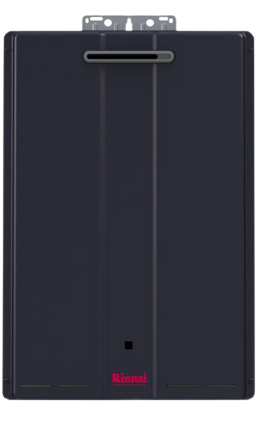 CU160
Offering 97% Thermal Efficiency with a heat exchanger built for commercial demands.
View Models