Home Heating Buyer's Guide
Endless Comfort Options
True comfort means consistent heating throughout your home. Rinnai offers a variety of heating solutions that help you do exactly that. Whether you have cold spots that need an additional heating solution or are searching for more efficient whole home heating, Rinnai natural gas or propane-powered solutions offer an advanced level of efficiency and performance.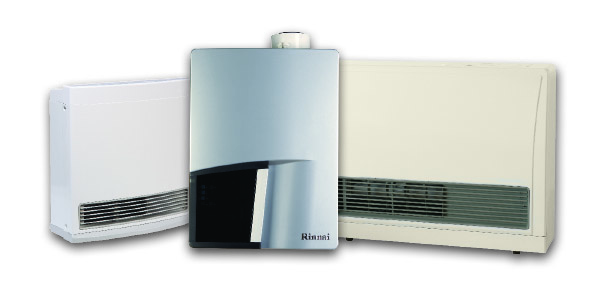 Vent-Free Fan Convectors
For rooms that are hard to heat, Rinnai Vent-Free Fan Convectors are the perfect solution.
Incorporates a convection fan that evenly distributes warm air, even in faraway corners
The temperature output control maintains efficiency when heat isn't needed
By eliminating vents or ducts, virtually all the warm air gets delivered to the room — making for a solution that's 99.9% efficient
Condensing Boilers
For comfort throughout the home or continuous hot water, Rinnai Condensing Gas Boilers offer a wide range of options for existing homes and new construction. By recovering heat energy that's discharged into the flue and returning it to the heat exchanger, they also offer maximum efficiency.
Reduced space requirements compared to traditional boilers
Multiple venting options allow for installation in a variety of locations
EnergySaver® Direct Vent Wall Furnaces
With a Rinnai EnergySaver® Direct Vent Wall Furnace, you'll be as comfortable with your energy bill as you are with your room temperature.
Modulates the usage of gas, optimizing energy efficiency
Multiple models offer just the right size and configuration to heat a whole home or complement an existing heating system
Quick, flexible installation
Depending on your geographic region and location, it can be capable of heating your whole home