Comfort They Can Count On
Rinnai condensing boilers are user-friendly and dependable for heating customers' home and water. Each model continually adjusts to maximize efficiency and optimize performance.
Condensing Boiler Benefits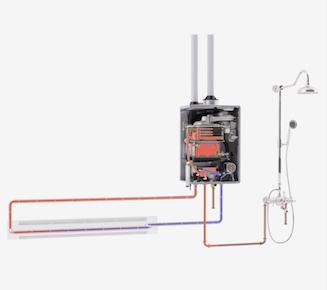 Flexible Options
There are both heat-only boilers and combination boilers, offering both heating and hot water all in one unit. All boiler series support natural gas or propane.
Easy Installation
Each model offers reduced space requirements compared to traditional boilers, allowing for quick installations in existing homes and new construction.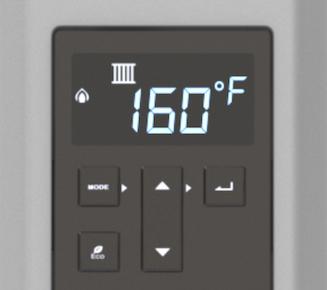 Smarter is Better
Rinnai boilers include on-board display for easy navigation. Additionally, an outdoor reset sensor continually adjusts to changing temperatures.
How Combination Boilers Work
The Best of Both Worlds
The perfect combination of reliability, technology and performance in one compact unit, a Rinnai I-Series condensing boiler can serve your home heating needs alone or can be combined with a tankless water heater for a dual-purpose home and water heating system.
Simultaneous delivery of hot water and home heating without disruption
Servo-based bypass control for precision domestic hot water (DHW) temperature control
Multiple heating zones possible