Venting & Accessories
Rinnai offers the most flexible set of venting options and other accessories in the industry, enabling easier installation for you, and making it possible for customers to have a better array of options for any building configuration.
Concentric Venting
Allows intake air and exhaust gas to flow through one pipe, requiring only one penetration through the wall or roof. The snap-fit connections eliminate the wait time of setting and curing, making installations quicker. A secure seal endures expansion and contraction from temperature fluctuations, which mitigates the risk of stress fractures over time.
This solution is available in 3" X 5" diameter for HE and HE+ models.
Rinnai also offers a 2" X 4" diameter concentric venting solution for SE and SE+ models and I-Series condensing boilers. This smaller solution uses less material and significantly reduces expense.
---
2" PVC, CPVC, or PP
Available for use with Rinnai SE and SE+ tankless water heaters and I-Series boilers, this provides a simple and affordable option for long vent runs.
Compatible Tankless Models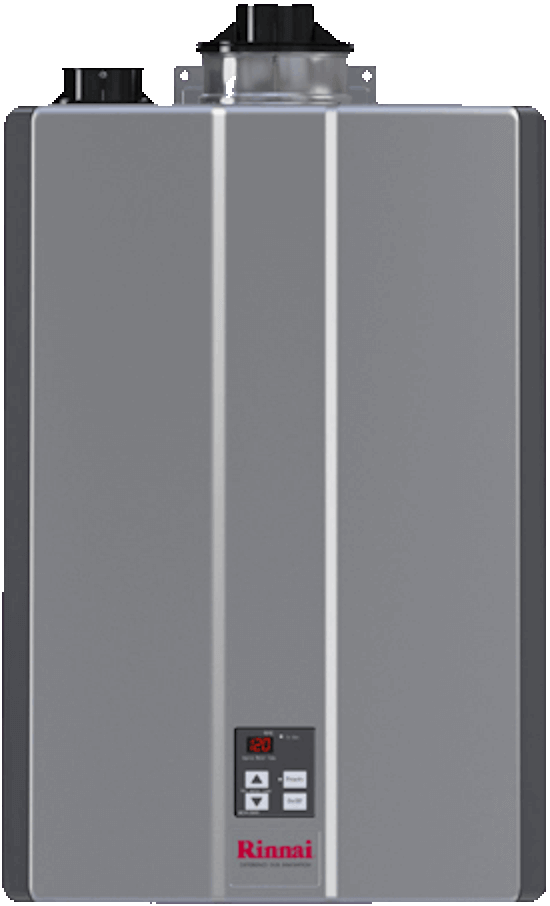 RUR
Compact, powerful units that can deliver hot water in up to six places around your home.
View Models
RUCS
Offering the highest output of our condensing line of tankless units best for larger homes.
View Models