Water Heating Venting & Accessories
Precisely engineered accessories can add even more reliability, convenience and flexibility to Rinnai Tankless Water Heaters.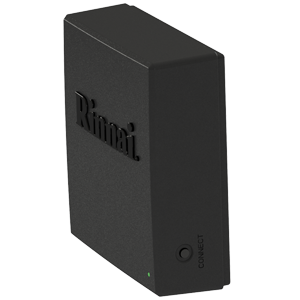 Control-R™ Wireless Module
Rinnai's Control-R™ Wireless Module and mobile app take control and flexibility to a new level. With Wi-Fi connectivity, new and existing Rinnai Residential and Commercial Tankless Water Heaters (2006 and newer) can be remotely monitored and controlled via smart devices. Learn more.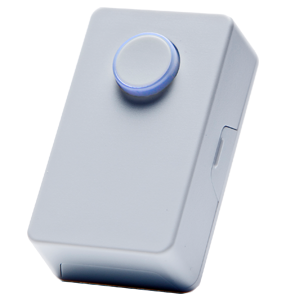 Mounted near the point of use, like a kitchen faucet or bathroom sink, wireless push buttons work with the Control-R® Module to operate the recirculation system for faster hot water.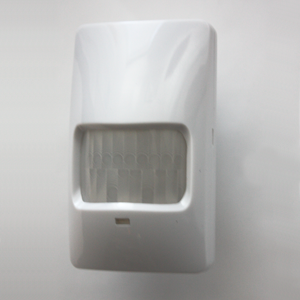 Mounted near the point of use, this wireless sensor detects motion up to 30 feet away to trigger the recirculation system when paired with a Control-R™ module, delivering hot water, faster.
Digital Temperature Controllers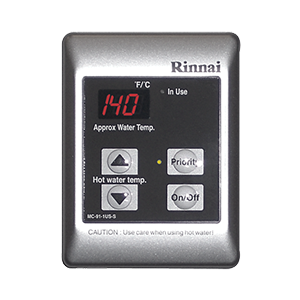 Rinnai's line of digital temperature controllers allow homeowners to set water temperature precisely from multiple locations in the home.
ScaleCutter System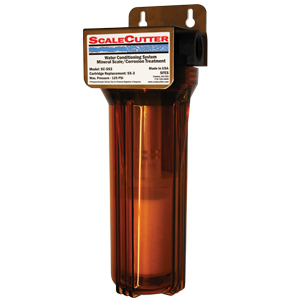 A ScaleCutter system can serve a tankless unit or whole home. As water passes through, a small amount of scale control product is dissolved into the water stream. It helps to soften and remove existing scale over time.
Multiple Venting Options
Concentric Venting for HE and HE+ Series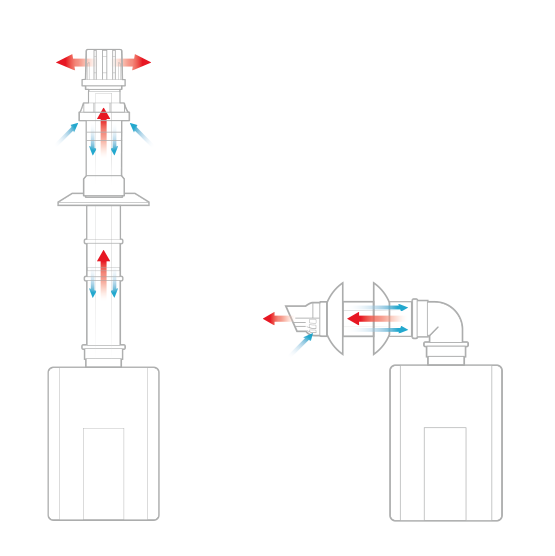 Rinnai Tankless Water Heaters were the first to use a unique concentric venting system, a single vent assembly option featuring an inner tube for exhaust and an outer tube for fresh air from outdoors. The result is a direct-vent, sealed combustion system that offers optimum safety and performance.
Venting For SE and SE+ Series
The SE and SE+ models offer concentric polypropylene or dual-pipe PVC/CPVC/PP venting options on the same model. The dual venting configuration on the top allows for maximum flexibility for installers and dealers — one concentric vent or two PVC/CPVC/PP pipes can be used for venting.
Grundfos Pump with Timer Kit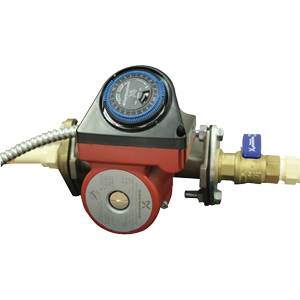 The Grundfos Pump with Timer Kit provides additional benefits to Rinnai Tankless Water Heaters with recirculation capability. It enables them to recirculate hot water for limited periods during the day. This reduces the amount of gas and electricity needed.
Condensate Neutralizer Kit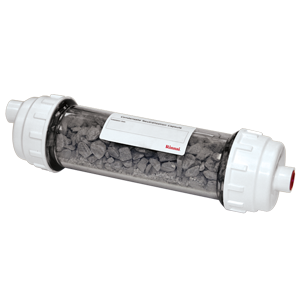 The Condensate Neutralizer Kit can be used with Rinnai Condensing Boilers and Tankless Water Heaters. By raising the pH level of the condensate before the water discharges to the drain, the kit can prevent damage to the pipes and enhance the performance of the unit.
The Hugo Batter Backup System, made by Safeguard Power Solutions, is specifically designed for Tankless Water Heaters in both residential and commercial or indoor/outdoor applications. It can be used with other non-flow devices as well. More information is available on our Hugo X-1 web page.
All continuous flow calculations based on maximum performance (Btu input)

With hot water usage of 1 hour per day, The Hugo battery should provide sufficient power for 5-7 days