IMPORTANT NOTICE
ALL FUNCTIONS MARKED WITH AN * WILL REQUIRE THAT YOUR COMPANY CURRENTLY PARTICIPATES IN THE RINNAI PRO NETWORK PROGRAM. To use the marked (*) functions in the APP the Pro must also use a user ID and email that has already been assigned to your company within the Pro Network
ALL FUNCTIONS MARKED WITH † WILL REQUIRE A Control-r™ WiFi MODULE SOLD SEPARATELY. Please note that when a WiFi module is connected to the water heater, Smart-Circ™ Intelligent Recirculation™ will be disabled and recirculation will need to be setup in schedule intervals for on demand use.
Download Rinnai Central™ mobile app
PRO Features
Product Registration: Easily register units for your customers so they can take advantage of the extended service plan. Conditions apply and only on select models.
Manuals & Guides: Get instant access to owner installation and operations manuals, technical bulletins and data sheets, and more to provide an excellent installation and service experience.
Tools & Resources: Get your hands on the most-up-to-date product warranty documentation, online training courses, step-by-step tankless water heater flushing procedure guide & video, and document library.
Troubleshooting: The tankless water heater diagnostic code document provides a quick code reference with easy-to-follow steps to troubleshoot any code(s) displayed during installation or service.
Order Parts: Ordering parts has never been easier and On-the-Go!
Solution Selector: Simple tool to help you find the ideal Rinnai tankless water heater system for your customers to meet their needs.
Rebate Finder: Help your customers save money and energy when purchasing a qualifying Rinnai product.
Rinnai News: Get the latest news on new product announcements, company events and sponsorships, and much more!
My PRO Status Dashboard*: Provides a snapshot of your PRO account: number of products registered, points earned, and installations registered year to date.
Registration History*: Have immediate access to a detailed list of products registered with key information to provide your customers guidance on future maintenance services needed to keep their units in optimal working condition.
Phone Leads*: Never miss a potential lead while you are in the field. Easily access your leads at any time, get back to your customers and close the deal!
Set Up Customer Control-r™ WiFi Module†: Set up your customer's WiFi module from your phone and reduce installation time. (Customer needs to have a Rinnai Central app account)
Remote Monitoring †*: Coming soon. When this feature becomes available only PROs in the Network will be able to use it.
Recommended Models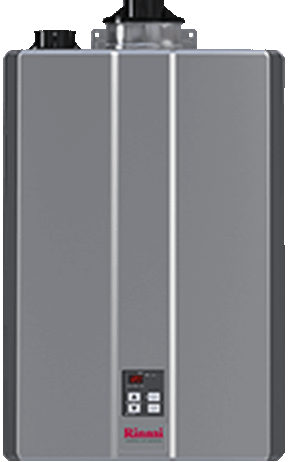 RSC Models
Compact, powerful units that can deliver hot water in up to six places around your home.
View Models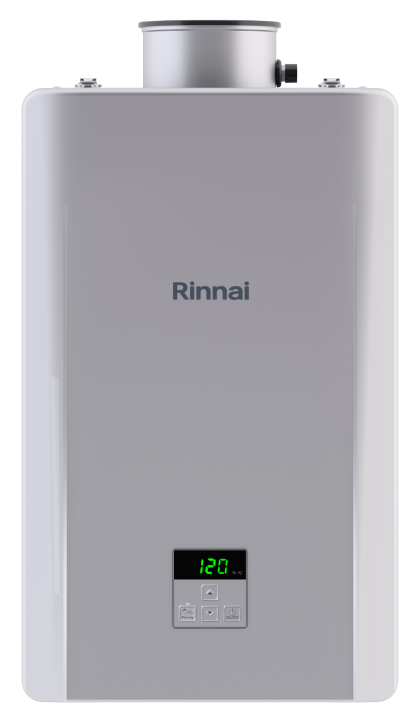 REP
Model Series
Non-condensing
Offering the highest output of our built in pump non-condensing line of tankless units best for larger homes.
View Models
Optional Accessories