IMPORTANT NOTICE
ALL FUNCTIONS MARKED WITH AN † WILL REQUIRE A Control-r™ WiFi MODULE SOLD SEPARATELY 
Please note that when a Wi-Fi module is connected to the water heater, Smart-Circ™ Intelligent Recirculation™ will  be disabled and recirculation will need to be set up in scheduled intervals or on demand use.
Download Rinnai Central™ mobile app
Homeowner Features
Product Registration: Easily register your Rinnai product through the app within to take advantage of our extended service plan. Conditions apply and only on select models.
Connect a Control-r™ WiFi Module†: Easy step-by-step instructions to connect WiFi module to manage your tankless water heater.
Temperature Set Up†: Set or adjust the temperature of your tankless water heater with one tap based on your family's hot water preferences.
Recirculation Control & Scheduling†: Activate recirculation and scheduling patterns for fast hot water availability based on your family needs. Also, set vacation mode when hot water is not needed, saving money and energy.
Real-Time Status & Maintenance Alerts†: Check your tankless unit performance from anywhere. Get real-time status to ensure that your water heater is working efficiently and receive automatic maintenance alerts.
Find a Rinnai PRO: Based on your location, Rinnai Central will display a list of PROs in your area that are ready to provide unparalleled professional advice.
Frequently Asked Questions: Get quick answers to the most asked questions. If you don't see your question listed, send us a message and our Customer Care team will assist you in a timely manner.
Rinnai News: Get the latest updates on Rinnai's continued efforts to creating a healthier way of living and helping the environment.
Recommended Models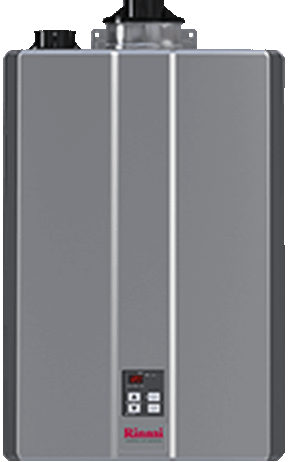 RSC Models
Compact, powerful units that can deliver hot water in up to six places around your home.
View Models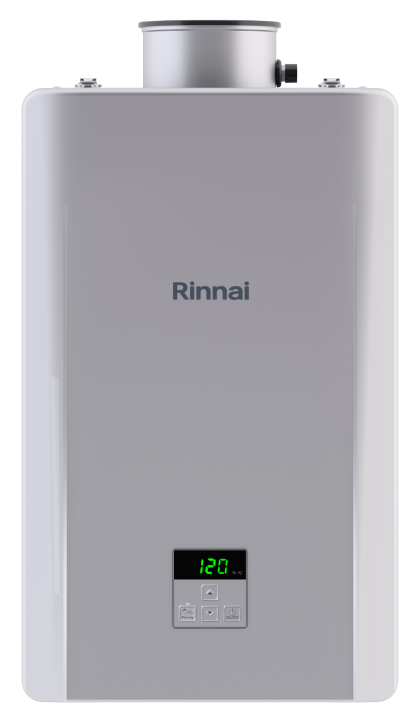 REP Models
The ONLY Non-Condensing Tankless Water Heater with a Built-In Pump Smart-Circ™ Intelligent Recirculation™.
View Models
Optional Accessories
Want more information or ready to install from an expert PRO?